Afternoon of a Faun

Video (05:05 min) / Installation, 2021


Afternoon of a faun is a multimedia research work; consisting of videos, performative interventions and a series of installative elements. These include a printed flag, artificial rock elements (made of mortar) and hand-sewn textile grapes.
The video forms the centerpiece of the work and narrates, in an essayistic manner, a cross-dressing action by my father and his friends in 1992, in which my father takes on the role of Freddie Mercury in the music video "I Want to Break Free" by the band Queen. In the video, amateur footage is interlaced with elements from the original music video and research footage.
Reality and fiction blur into a narrative that intertwines themes of working class social issues, access to high and pop culture, and playful experimentation with gender identities.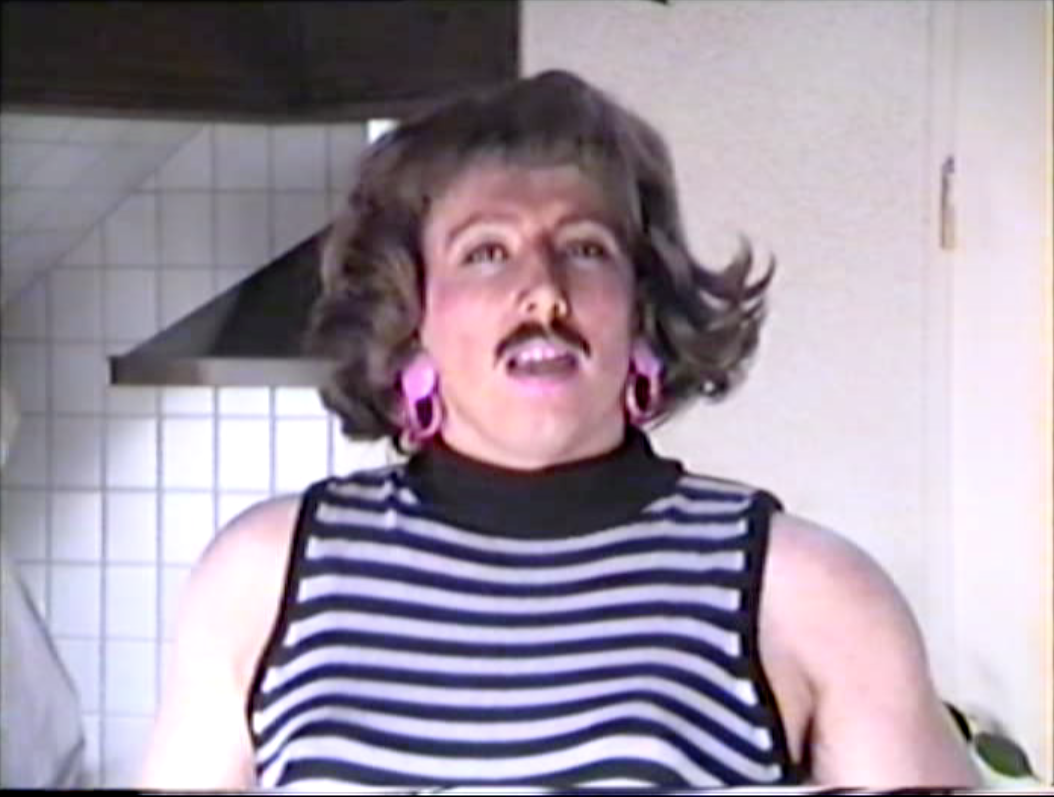 got to make it on my own
so baby, can't you see
I've got to break free